PARISH PRIEST        Vacant
Bishop Paul White is the Locum Priest.  
Bishop Paul can be contacted on 0412 681 062  or   locumpaulwhite@iinet.net.au
Hon CURATE   Rev'd Fr David THOMPSON
David was originally a Church of Christ Pastor who was rescued from error and was made an Anglican Deacon in 2016 and was ordained a Priest in 2018.
David is also the Victoria Police Senior Police Chaplain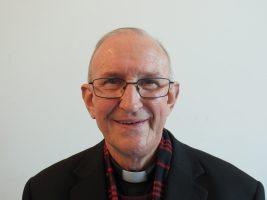 Hon ASSOCIATE PRIEST   Rev'd Fr Tom JEWELL
Fr Tom is a retired Priest who joined the Parish in 2018 and brings a wealth of experience. He is extremely caring and pastoral and an asset to the Parish.
ASSOCIATE DEACON  Rev'd Sue HURREN
Ordained a Distinctive Deacon in 2000
In 2013 came to Christ Church Essendon and assists in the Sunday worship, home communions and nursing home services.