Welcome to the web page of the Anglican Parish of Christ Church, Essendon, in the Anglican Diocese of Melbourne, Victoria, Australia. We are a traditional Anglo-Catholic Parish.
NEWS: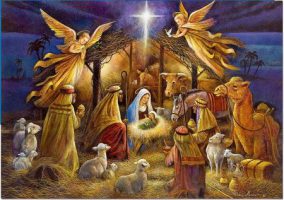 CHRISTMAS SERVICES
(See also our Christmas page)
9 LESSONS & CAROLS
Sunday 23rd December 2018
7pm Carols
CHRISTMAS EVE
Monday 24th December 2018
11pm Carols        11.30pm Christmas Eve Mass
CHRISTMAS DAY
Tuesday 25th December 2018
9am Christmas Day Mass
OPPORTUNITY SHOP
The Christ Church Essendon Op Shop is currently closed for Christmas and will be repainted and refurbished during January. It is hoped to reopen on Tuesday 22nd January 2019 subject to works being completed.
CHRIST CHURCH CRAFT GROUP have vacancies and room for new members to join their craft activities – please see the craft page for more information on the group and when they meet and come along and check them out…
Check out our Children's page for our policy on our "Child Safe organisation policy"  Also we have updated our MESSY CHURCH page for 2019.
We have recently updated many pages – check out information on the parish and the resources…
CHRIST CHURCH PLAYGROUP
A new play group for mothers (dads or grandparents) and preschool children has started on Wednesdays 10.30am to 12noon during the School Term  in the Parish Hall – enter via path in Marco Polo Street Essendon – all welcome
ANGLICAN PARISH OF CHRIST CHURCH ESSENDON
 MISSION STATEMENT
We are disciples of Jesus who are seeking to love God, and our neighbour.
We are committed to being God focussed,  Jesus centred and Spirit led.
We are determined to build up the Kingdom of God and renew our Church.
VISION STATEMENT 
 We commit ourselves:
To listen to God.
To be nourished by God's word and sacraments.
To meet together to pray and worship   God.
To use the gifts God has given us.
To explore our faith and spirituality.
To link into and serve the local community.
To  continue to strengthen and build up our Church.
To care for our environment.
To care for those in need.
To support family life.
SERVICE TIMES
8am SUNDAY EUCHARIST
9.30am SUNDAY SUNG EUCHARIST followed by morning tea
10am WEDNESDAY EUCHARIST
Morning and Evening Prayer is said each day. See Fr John for details.
The Parish Priest, Fr John, is available for baptisms,  weddings, confession and other services by appointment

WE ARE ALSO ON FACEBOOK